Here at Infinijith, we know it can be next to impossible to juggle high quality mobile app development with a state-of-the-art business model. That's why we're here to help! We're a leading IT company that specializes in Angular and mobile app development. We've been in business for over five years and have happy clients all over the world. We're completely committed to delivering high quality, low-cost solutions with reliable offshore services. We help you succeed every step of the way to success!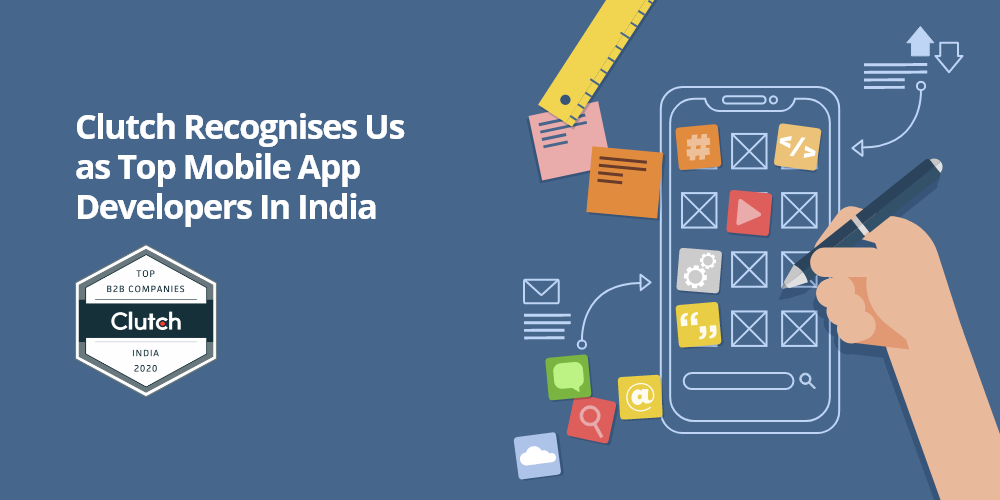 In recognition of our efforts, we've been named a top mobile application developer in India by Clutch, a rating platform that shows our quality of work through verified reviews. They leverage unique ratings methodology to compare and contrast leaders across a wide variety of sectors.

We couldn't have gotten this far without our wonderful clients. They took the time to engage with Clutch to assess our impact on their day to day operations. We were graded along the lines of quality, attention to detail, and overall project management skills. We're happy to report that we've maintained a lovely 4.8 out of five stars! Take a look at our most recent review below: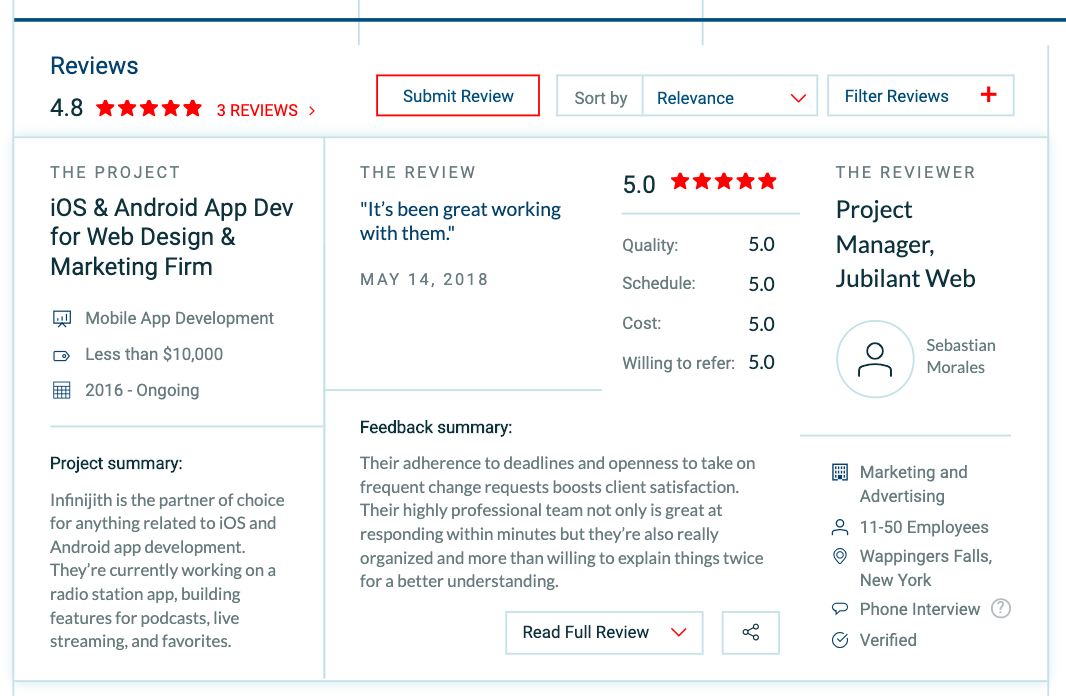 "We are very grateful to you for considering Infinijith Apps and Technologies as one of the top B2B company in India, 2020."
- Karunamoorthy Karuppanan, CEO of Infinijith Apps & Technologies PVT LTD

Once again, we'd like to thank the Clutch team and our customers for making this recognition possible! We're proud to receive this award and look forward to helping even more clients thrive! Drop us a line if you'd like to collaborate on a project with Infinijith on a project today.