Smartphones play a significant role in everyone's life. We use the mobile phone not only for making calls and messages besides its functions extend to highly essential activities. The striking feature of mobile phones that makes them so valuable to us is its apps. The mobile apps are helping us in making our personal and professional work fast and easy.
As per stats, there are roughly 194 billion mobile app downloads in the world where the people are consciously downloading mobile apps for different purposes like games, education, entertainment, business, etc.
Having said that, are you curious about creating your own dream mobile app?
If you have a great mobile app idea and wanted to create the app quickly, then the initial step is to figure out who can provide you with the best mobile application development service. Apart from this, you will also have to decide which type of mobile app suits your requirements. Normally, the mobile app is having three categories, so let's discuss it with them in brief.

Top Mobile Application Development Companies are experts in different types of App Development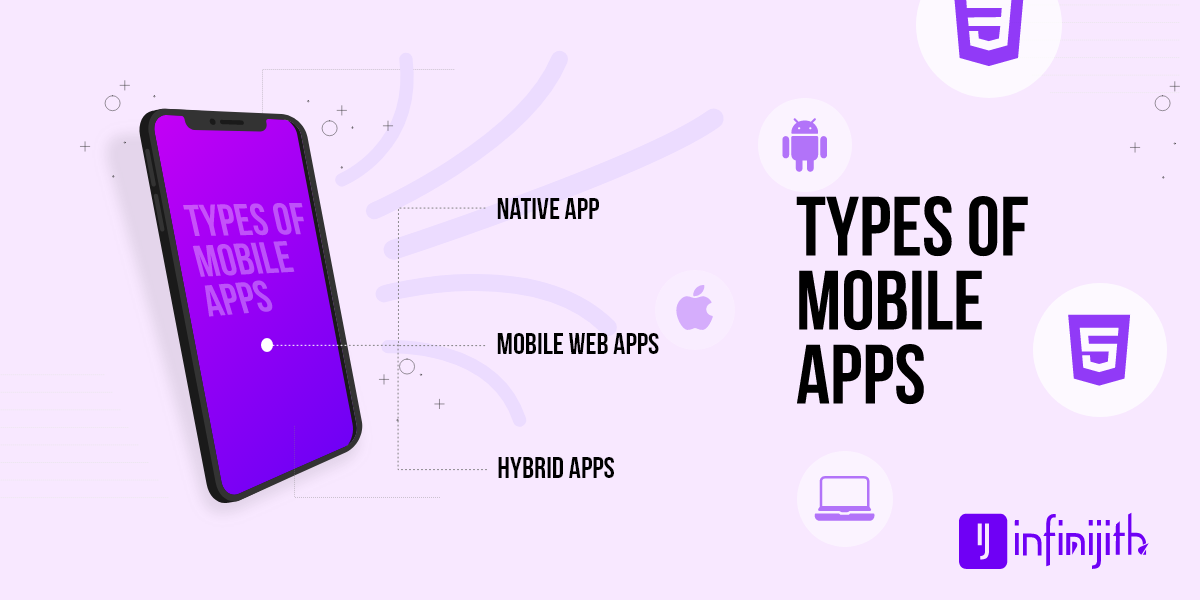 1. Progressive Web App (PWA):
The Progressive Web App is a combination of web pages and mobile apps. If you want a mobile app that runs on all platforms, then you have to hire a team that are experts in HTML, CSS, and JavaScript to develop the PWA app.
For instance, OLX, BookMyShow, and Pinterest are the Progressive Web Apps which can also be used like a native app with fantastic user experience.
3. Native Mobile App:
Native mobile apps are designed using particular programming languages and technologies. If you want a mobile app that runs on a specific platform like Android or iOS, then choose the development team having knowledge in languages like Objective-C, Swift, Java, and Kotlin.
Currently, there are many native mobile apps build by top mobile app development companies. Instagram and Skype are a few of them.
4. Hybrid Mobile App:
In case, if you want the combined benefits of the above two apps, you can build a hybrid mobile app with hire dedicated mobile app developers, who can use frameworks like Flutter to build your dream applications.
For example, Alibaba used Flutter to create a beautiful native-like app experience for iOS and Android platforms on their Xianyu app. It became popular in a short period with a large number of downloads.
7 Benefits of Outsourcing to the Best Mobile App Development Company
For building mobile apps, there are a couple of options available for you; you can hire dedicated developers, or outsource to the best mobile application developers.
The savviest way is to hire a dedicated development team from top app development companies, as they have many benefits than freelancers. Let's take a deep dive into the various benefits offered by the dedicated team.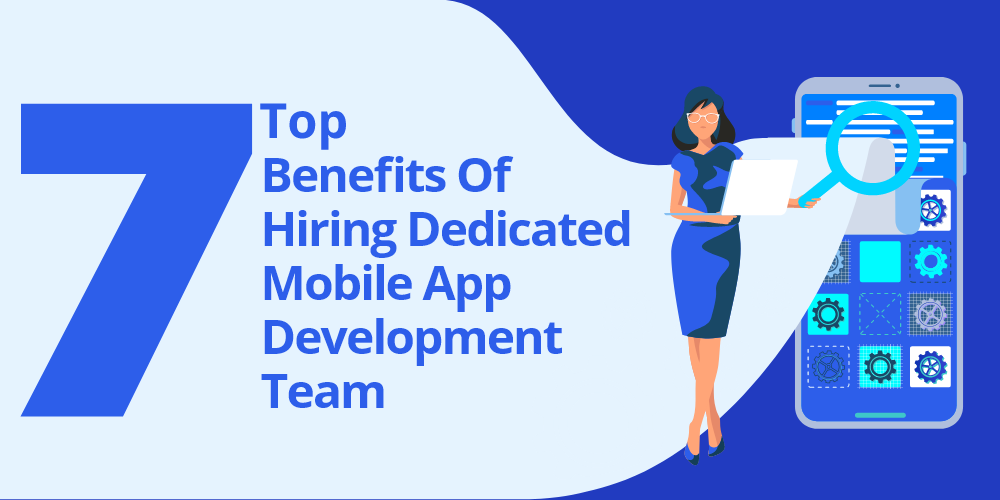 1. Security in the task:
One of the key benefits of hiring a mobile app development team is that they will take responsibility for security. All your data and information are highly protected by the team. They provide high-end security to your project.
2. Cost-effectiveness:
Always, mobile app development can be very cost-effective and flexible. For any type of app, whether gaming or ecommerce application, they will aid you to complete your project within a budget as per your need. You will also be provided with customized services.
3. Availability of expertise and resources:
Another key advantage of hiring the development team is the availability of expertise and resources, which comes as a complete package when you signed an agreement with the team. By employing the team services, you can benefit from up-to-date tools, licenses, and software languages that are needed in the process of development of mobile apps.
4. Delivery of quality product:
The development team will have a reputation and they do all the necessary work to maintain their fame. In addition, they are updated with recent technologies and new programming languages. Hence, they will work harder and smarter to deliver high-quality products that give positive feedbacks when launching the app.
5. Tackling legal issues:
Hiring a reputable mobile app development company helps to avoid the chances of getting legal issues. Since the team is legally certified, they offer stability in a task. You can be assured that the development team will run according to the convictions of the agreement they signed with you.
6. Track your project:
When you hire a dedicated development team, you will have full control over them. The app development team will plan the task by dividing the project into many smaller segments and schedule it efficiently. You can track their work progress and monitor the timely updates of each segment of the work process.
7. Guaranteed results:
As the development team has well-accomplished developers, they can follow the latest technologies to develop your products. The team can improve productivity at the beginning of the task. They are experienced and you can be assured about the project outcome.
Infinijith Technologies is offering top-notch mobile application development services with dedicated app developers. If you are planning to outsource mobile app development, you can hire Infinijith's dedicated team as they offer the best-in-class solutions with timely delivery of your dream mobile apps. Since the company is expertise in using the next-gen technology frameworks like Angular and Flutter, you can get a free consultation from its experts in using these frameworks for your project.