If you are in online marketing or a business owner, you must be told with the term SEO. Even you have learned what it's and how to use or else you may use it. If not, you are new to online marketing or business you have to understand the importance of the SEO. This is because today SEO is an essential part of any successful marketing strategy. This page goes over why SEO is important for your online success and explains the key benefits of SEO.
What Does SEO Mean Exactly?
SEO is the process of improving a website that can help in ranking the site in search results for users when they search with specific words or phrases.
Averagely there are 5.6 billion searches per day only on Google. The site that you can see on the first page didn't get there by accident they used SEO to help Google understand what their content is about. Where Search Engine Optimization is the process of making your page best and most relevant for the query in Google.
Most people don't cross the first page of Google for their search results. Therefore, making your page on the front page of Google can be the deciding factor for your business.
Why SEO is Important For Online Success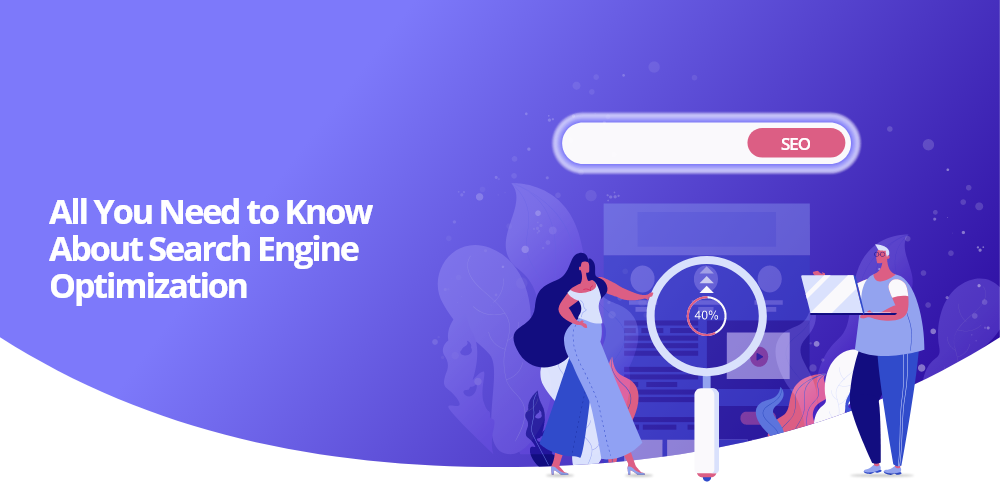 1. To improve organic search.
SEO improves your website's visibility in search engines by improving your rankings. Since SEO optimizes your on-site content with relevant keywords so it results in ranking better of that keyword in the search result page. This automatically increases your organic resulting for the Google search.
Organic search is the most important part of website performance since it allows users to complete a conversion or engagement. Most internet visitors are using google to get information so being highly visible in Google makes the brand more reachable.
2. To build trust & credibility.
The goal of any search engine optimization is to establish trust and credibility of the brand with a strong foundation of easily discoverable in the search result. Search engines like Google, Yahoo, Bing are establishing authority regarding pages or the post that they show for users. Authority is accrued over time because of:
Having quality backlink profiles.
Positive user behavior and experience in pages.
Machine-learning signals about the page loading and originalities.
Optimized on-page elements and content that can convey exact information.
And the question is how to build trust and credibility but it can't do in overnight authority is to be earned and built over time. It needs a team effort, patience, and commitment along with valuable and quality services that make customers trust your brand.
3. To increase user engagement, traffic & conversions.
With the rise and growing mobile search, engaging the user and increasing conversion have becomes a more difficult process. SEO aims are to optimize your site for a specific vicinity so that the user can find you quickly and easily, which makes them one step closer to you.
If you have easy navigation and kind of information they're looking for, they are likely to engage with your content more which improves your time-on-site and increases the engagement rate.
4. To provide a better user experience with a user-friendly website.
SEO also concentrated on providing a better user experience and improving the website. Including relevant information, photos or videos, making navigation easy, or having a mobile-friendly website will help in improving the user experience. This results in more traffic and leads and improves brand and conversion rates.
5. To drive more sales.
Now a day people do a lot of research before they go for it. If you have use SEO tactics to tell about your product and its importance in the right way, then it will automatically impact your buying cycle.
Your brands should be visible in the places where people needed rather than but then in a commonplace. Given the acceptable answer for customers query and use SEO tools to enhance the visibility for your brand, it will generate you relevant visitors and quality leads.
6. Bypass competition.
88% of marketers use SEO as a key part of their making strategy.
In simple most of the people are making use of SEO but why you should afford it. Since SEO bridges the gap between you and your competitors. If you are not on Page 1, you're likely to not get the organic search and traffic for your website.
Even if you don't want to get ahead of your competitors, but at least you should not lag behind.
What is Good SEO Today
It is more important to know what good SEO is more than how important to you. May SEO focuses on the content on the website but they lack many other things. Here is some other thing your SEO must do:
Able to manage multiple versions Navigate of the same page.
Need to solve technical issues if the content is invisible to search engines.
Have the capacity to maintain proper server settings in the stage.
Find ways to speed up your site when your site goes down.
Have to provide integrated services with social media, content, creative design, user experience, or analytics.

Conclusion
A good SEO strategy will eventually result in long-term exponential growth for your business and strengthen your business in the industry.
SEO features are interrelated to each other so you need to work on every aspect to succeed in the online marketing business. And is the simplest way of establishing your brand. The starting investment will be a little high, but it will have a long-term benefit for your business if you used the SEO tools in the right way.